Reporting on the Impacts of Response Measures: a case study on Ghana
16 16+00:00 February 16+00:00 2021 @ 15:00

-

17:30
This is the second webinar of the project "Reporting on the Impacts of Response Measures – a case study on Ghana", jointly organised by ERCST and the Environmental Protection Agency of Ghana.
The first workshop of the project focused on outlining the project deliverables, introducing to stakeholders the topic of response measures under the United Nations Framework Convention on Climate Change (UNFCCC)  and describing the methodology that ERCST has developed for the Chilean Case Study
This workshop will focus on the second and third steps of the methodology, identifying important sectors to the Ghanaian economy and limiting the list of sectors potentially vulnerable to international response measures. ERCST and the EPA will present the research undertaken for these two steps and it will also be an opportunity to gather input from participants and respond to questions.
ERCST Presentation
ERCST Presentation 2
UNFCCC Presentation
Former Chair SBI & SBSTA Presentation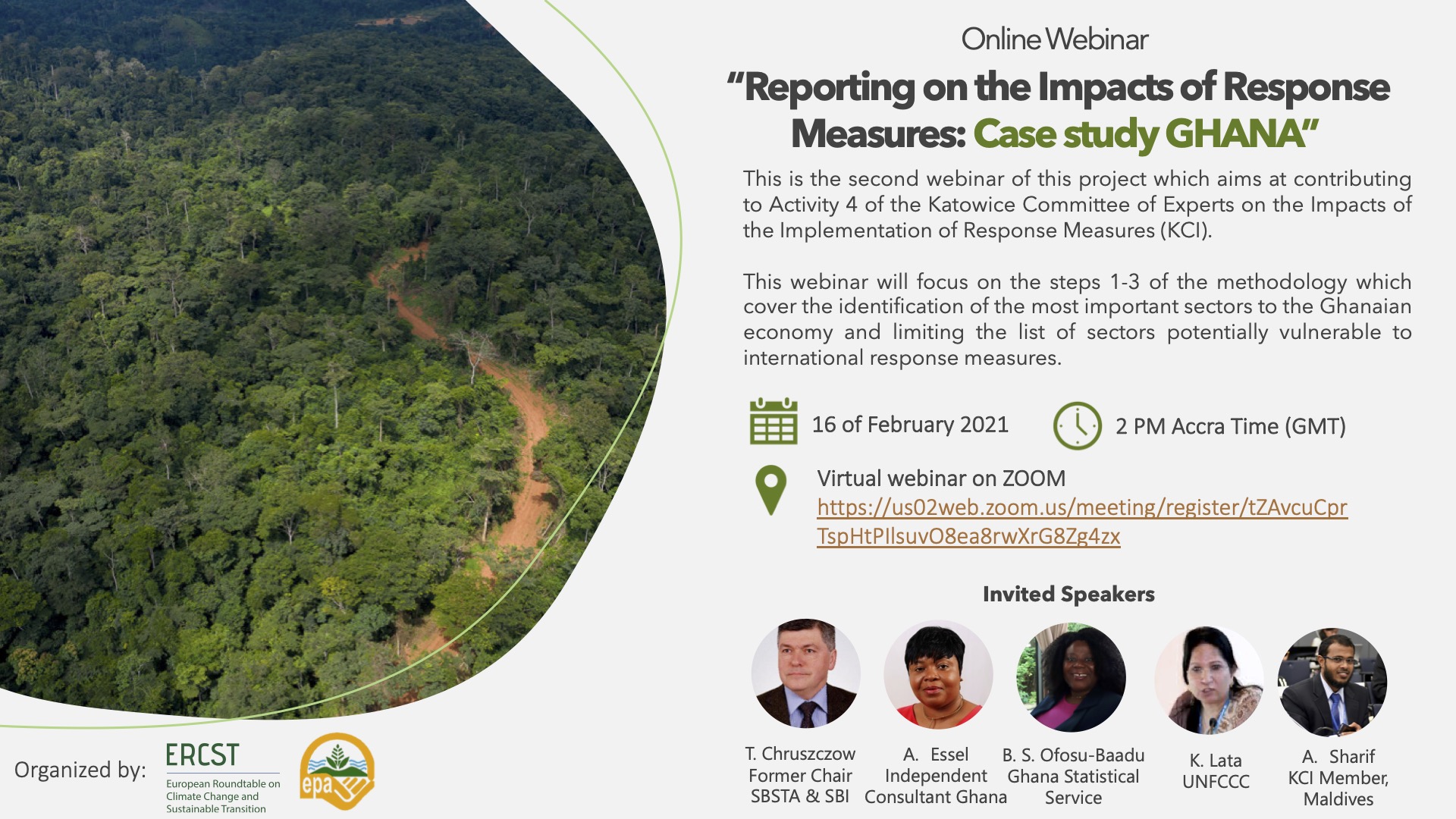 Upcoming Events

Past Events

June 23 @ 10:00

-

12:00

June 20 @ 14:00

-

16:00

May 30 @ 15:00

-

17:00